Yacht Charter Sardinia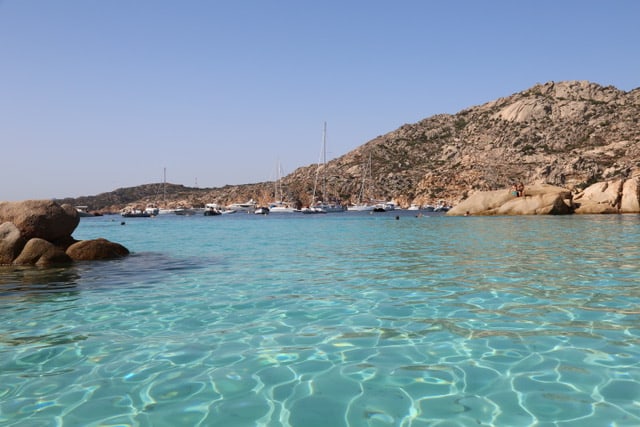 The yacht charter area of Sardinia is a slightly more demanding Yacht Charter beat with the Maddalena Archipelago and the Strait of Bonifacio in the North. Especially due to the closeness to Corsica there is a range of possibilities for yacht charter Sardinia sailors. A circumnavigation is only partly advisable since there are hardly any harbours or bays on the west coast. Yacht Charter Sardinia bases are Portisco – one of the most popular yacht charter Sardinia bases –  Olbia, Canniglione, Porto Rotondo and other ports at the Costa Smeralda, some boat are based in La Maddalena, most popular yacht charter ports in the South are Carloforte and Cagliari, and charter yachts are based as well in Alghero on the Northern west coast. For Luxury Yacht Charters in Sardinia, Porto Cervo and Porto Rotondo are very popular ports.

Sailing Sardinia – Routes from the North
There are a lot interesting routes sailing from the Northern charters bases like Portisco or Olbia: Along the beautiful Costa Smeralda,  explore the Maddalena Archipelago with around 60 islands The most interesting of the seven larger islands are Caprera and La Maddalena, Santa Maria, Spargi; Razzoli and Budelli are smaller but scenically also very appealing. Bays with emerald coloured waters and almost completely white dream beaches take turns in the North and on the east coast, fascinating for yacht charter Sardinia crews. Costa Smeralda near Porto Cervo flaunts cliffs, islands with an exclusive ambience, though admittedly with adequate prices.
Many charter sailors head westward towards the Strait of Bonifacio and sail to Ajaccio in Corsica. Sailing eastward, if you have a lot of time you can even sail to the Pontine Islands. Sailing southward, charter tourists can enjoy the beatiful scenery of the  marine reserve of Tavolara. A bit farther, the East coast becomes straight The picturesque town of  Arbatax is very popular as a homeport among Sardinians.
Also the south coast from Cagliari or Carloforte and with the offshore islands of San Pietro and San Antioco is wonderful and not at all overrun at that. Yacht charter Sardinina crews who have some spare time should explore the interior of the island. There is a long stretched mountain range covered in macchia in the heartland, which is worth seeing and also home to many hidden "ristorantes" with fantastic Sardinian cuisine… with wild boar and baby chevon, local wine, aromatic herbs…
The Sardinians don't really regard themselves as Italians; they cultivate their own idiom and their peculiarities. The island may be touristically developed in some areas and offers anything yacht charter Sardinia crews might need, but is by no means overrun. Sardinia, often target of conquerors and occupiers that have deforested the virgin forests, has still retained much of ts origins and its genuineness.
Charter yachts Sardinia
There are some yacht charter fleets with sailboats, catamarans, power boats and motor yachts for bareboat charters in Sardinia that are not listed in our Yachtfinder – please ask for offers. And of course we will be glad to send you offers for the most beautiful luxury charter yachts with crew in this area as well.
Luxury yacht charters Sardinia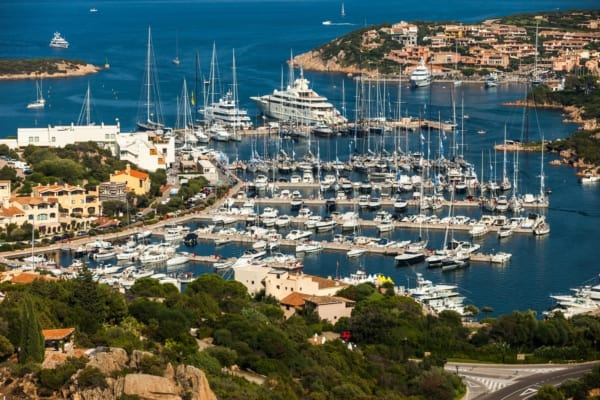 Sardinia is a very popular destination for charter holidays on board of luxury yachts, super yachts, gulets, motorsailers or crewed catamarans. Here you can find more information about luxury yacht charters. We would will be glad to  organize your luxury yacht charter in the Sardinia – please ask for offers!