Yacht charter Majorca – Palma de Mallorca – Calanova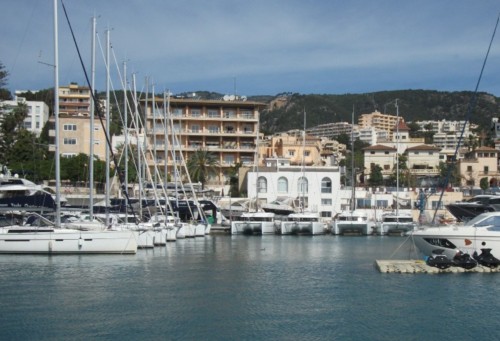 The marina Port Calanova is lying on the western outskirts of Palma de Mallorca, in the district of St. Augustin. The children of the Spanish royal family have all enjoyed their sailing lessons here in the public sailing school, and the harbor is now the home port of several yacht charter bases that offer sailing yachts and catamarans. The recently modernized Port Calanova offers charter crews full infrastructure including a cafe restaurant and a swimming pool.
Within walking distance there are numerous restaurants, shops and supermarkets. The bus service to the city center of Palma is excellent.