Yacht Charter San Vincenzo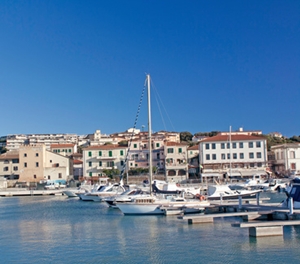 Charter crews who want to sail in the Tuscan Archipelago and plan trips to Elba or Corsica, find the perfect starting port in San Vincenzo. They can reach San Vincenzo easily by car or flying to Pisa airport – the small town is only about 20 kilometers north of Piombino, ferry port to Elba.
The Marina, seat of a yacht charter base with sailing yachts and catamarans of different sizes, is modern and provides the complete infrastructure – and also shops and restaurants. The small old town town is attractive with picturesque streets, restaurants and cafes – an ideal environment for the crew dinner before and after the cruise.