Yacht Charter Ostende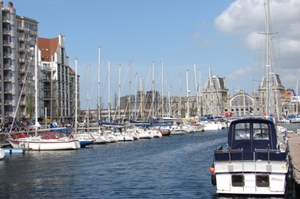 Ostende, situated in West Flanders at the North Sea, is famous for its sandy beaches, long promenade and harbour pier – the city was in former times the port of departure or transit for passenger ships sailing to Dover. The city is considered the queen of the Belgian sea resorts. For yacht charter crews, Ostende is worth visiting during a yacht charter cruises along the Belgian coast.
Along the Belgian coast, there are yacht charter fleets with sailing yachts based in Nieuwpoort and Zeebrugge. To charter the best yacht for your sailing holiday in Belgium, please contact us for offers.