Yacht Charter New Caledonia / Noumea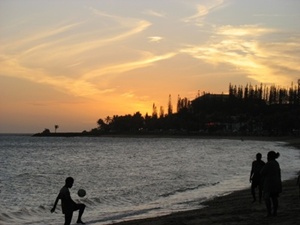 Noumea is the capital; almost two thirds of the roughly 91000 inhabitants live here. The Melanesian or Kanak form up to 45 percent of the population. Almost all islands are reachable directly from Magenta, the domestic airport in Noumea. Yacht Charter crews will find everything they need in the three marinas Cercle Nautique Calédinien, Port Moselle and Port du Sud and their surroundings.
From the Yacht Charter base in Noumea we offer a small Yacht Charter fleet with catamarans and monohulls – do not hesitate to ask us for Yacht Charter offers.