Yacht Charter Sibenik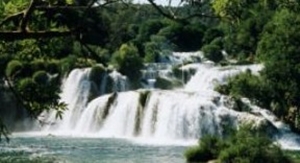 Sibenik, where several big Yacht Charter bases offer a wide range of sailing yachts and motorboats, is an ideal starting point for a cruise to the Kornati archipelago as well as to middle and southern Dalmatia. The town, founded nearly 1000 years ago, is situated near where the river Krka flows into the Adriatic Sea – at a big natural port with several marinas. The cathedral of Sibenik, Sveti Jakov, was built completely out of white marble from the island Brac in the 15. and 16. century with style elements of the renaissance and the Gothik. It is part of the world cultural heritage of the Unesco today. Four old fortresses wait for visitors. The fortress of St.Nikolaus "guards" the Adriatic Sea access, looking from the fortress St. Anna you have a marvellous look at the old town: Here narrow lanes lure with Venetian town halls and numerous churches for strolling.
Most Yacht Charter crews won't miss an excursion to the Krka national park with his famous waterfalls: day tours can be booked directly in Sibenk – or you take your charter yacht and sail the river up to Marina Skradin.